Biodiversity: The Next Step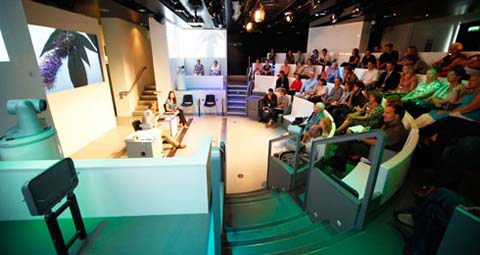 What is the future for biodiversity? Join us to find out.
Why is biodiversity important? In this, the International Year of Biodiversity, are we any more aware of its significance in our lives, and the fact that it is declining at an unprecedented rate?
This October, the United Nations is holding a global conference to discuss the continued decline in animal and plant species and set new targets to prevent a global disaster. But is it too late? We have already failed to meet the targets set in 2002. Will this time be any different?
Join us and hear from the following invited speakers:
Prof Geoff Boxshall (Merit Researcher, Zoology Department, Natural History Museum)
Peter Unwin (Director General for Environment and Rural, Defra)
Tony Juniper (Writer and environmentalist)
Prof Tom Burke (Environmentalist and Environmental Policy Adviser to Rio Tinto)
Take part in the discussions as we consider what needs to change, and how the goals set by the UN in Nagoya will influence both our own future and that of global biodiversity.
Part of Nature Live Nights.
Tickets £8 each (£7.20 members) plus £1.50 booking fee. Please book online at www.nhmshop.co.uk/tickets or visit a museum information desk or phone 020 7942 5725.
Speaker(s):

Prof Geoff Boxshall | talks | www
Mr Tony Juniper | talks | www
Mr Peter Unwin | talks | www
Dr Tom Burke | talks | www


Date and Time:

29 October 2010 at 7:00 pm

Duration:


1 hour 30 minutes

Venue:


Nature Live
Natural History Museum
Cromwell Road
London
SW7 5BD
02079425000
http://www.nhm.ac.uk/naturelive

More at Nature Live...

Tickets:

£8

Available from:

Please book online at www.nhmshop.co.uk/tickets or phone 020 7942 5725.

Additional Information:

Entrance is via the main entrance to the museum.
Register to tell a friend about this lecture.
Comments
If you would like to comment about this lecture, please register here.