The Physiology of Autumn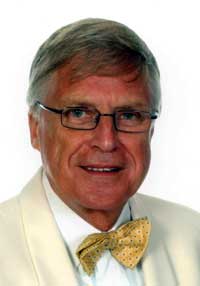 Explaining a revolutionary theory about the reason plants shed their leaves in the Fall.
In an illustrated presentation, CSAR President Brian J Ford explains that we have been that the colours of autumn leaves are revealed as chlorophyll is withdrawn from the dead and dying leaves, and that leaves are shed to prevent damage during the long winter months. This presentation demonstrates how these conventional views can be challenged. A different theoretical approach reveals that the loss of leaves has a profoundly important physiological significance in the life of vascular plants, and this view is currently percolating through the annals of botanical science. This illustrated presentation touches upon the many senses that plants possess, and uses the internet to show how we can document the changing status of a different approach to physiological theory.
Speaker(s):

Date and Time:

18 October 2010 at 7:00 pm

Duration:


1 hour

Venue:


Cockroft Theatre
Churchill College
Cambridge
CB3 0DS


Show map



Organised by:


Tickets:

£3.75

Available from:

Public are invited to attend. Coffee and biscuits beforehand are included in the modest charge.
Register to tell a friend about this lecture.
Comments
If you would like to comment about this lecture, please register here.