Revolutionary Insights – the Dawn of Microscopic Investigation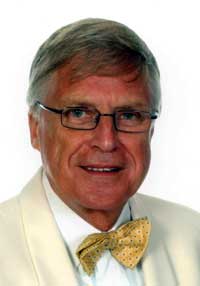 Presentation showing, for the first time, what the first microscopists could see.
The birth of microscopy is here shown to be very different from the traditional view. Standard texts inform us that pioneers, like Hooke, used compound microscopes to investigate the microscopic world. Yet there is a paradox: the fine images in works like Hooke's Micrographia (1665) include details that contemporaneous compound microscopes could not resolve.
The single lensed (=simple) microscope has been dismissed as a crude instrument of limited capacity, and recent demonstrations on television have confirmed this view. Today we shall discover that remarkably clear images were obtained by lenses of diminutive size (often no larger than the head of a pin). The work of Hooke, Leeuwenhoek and Robert Brown is re-examined, and their remarkable results are now reconciled with the technical capacity of the instruments they used in their investigations.
Speaker(s):

Date and Time:

29 October 2010 at 1:00 pm

Duration:


1 hour

Venue:


The Royal Society
6-9 Carlton House Terrace
London
SW1Y 5AG
+44 20 74 51 2500
http://www.royalsociety.org
Show map



Organised by:


Tickets:

£.0.00

Available from:

Additional Information:

This will show, for the first time, exactly what the first microscopists could observe.
Register to tell a friend about this lecture.
Comments
If you would like to comment about this lecture, please register here.