English and Spanish People, Incapable of Learning Foreign Languages?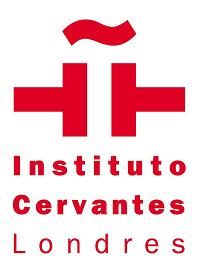 Debate with experts from both Britain and Spain.
Britons and Spaniards would appear to share a common destiny: difficulty and frustration when learning foreign languages.
The UK and Spain both fall in the bottom half of the European league table for language learning, but are their populations really incapable of speaking foreign tongues? The Instituto Cervantes London and experts including Britain's National Director for Languages will be asking this question at a public debate on Thursday January 27 (6.30pm).
The panel will seek to explain why Britons and Spaniards struggle so much with foreign languages, asking whether there is some psychological barrier, or if it is simply the result of laziness because English and Spanish are spoken in so many different countries worldwide. Are teaching methods to blame, or is it in fact a myth that the British and Spanish can't learn languages?
Taking part will be Lid King, National Director for Languages, and Justin Wollmer, Associate Director of International House London. The debate will be chaired by Jesús Fernández González, Education Counsellor for the United Kingdom and Ireland, Spanish Embassy in the United Kingdom.
The debate will take place in Spanish with simultaneous translation into English. Admission is free but places must be booked in advance by emailing reservas.londres@cervantes.es or calling 020 7201 0750. Media representatives should email the Instituto Cervantes London press office at aclon7@cervantes.es
This event is organised by the Instituto Cervantes London in conjunction with the Education Department of the Spanish Embassy in the UK. The Instituto Cervantes London, Spain's official language and culture centre, is at 102 Eaton Square, London SW1W 9AN. For information on courses, library and events, see www.londres.cervantes.es
Register to tell a friend about this lecture.
Comments
If you would like to comment about this lecture, please register here.