Over-Informative Children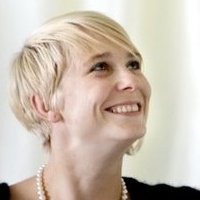 Cat Davies (University of Cambridge) on how and when children come to understand how much information to include in their referring expressions.
How and when do children come to understand how much information to include in their referring expressions? Can they recognise when their interlocutors have provided too much or too little information for what the context requires? Are penalties involved when speakers over-inform by asking for e.g. 'the big red apple' in contexts of just one apple?
In this talk I will present some of our findings which show that, like adults, children do not over-inform as speakers but, unlike adults, child comprehenders do not reject over-informative utterances when given a binary judgment choice. However, when given a magnitude estimation scale which allows for intermediate responses, child comprehenders do penalise over-informative utterances and rate them lower than optimal ones.
These findings support the pragmatic tolerance hypothesis; a novel account which predicts that in certain cases children are in fact pragmatically competent both as speakers and as comprehenders and what develops with age is their metalinguistic awareness about accepting or rejecting pragmatically infelicitous utterances.
I will also present new on-line data which suggests that five-year-olds are adept at recognising when utterances contain excessive, irrelevant detail. This adds support to the claim that Gricean maxims of Quantity are psychologically real in children.
Speaker(s):

Date and Time:

7 February 2011 at 5:30 pm

Duration:


1 hour 30 minutes

Venue:


English, Middlesex University
The Burroughs
London
NW4 4BT
+44 20 84 11 65 55
http://www.mdx.ac.uk/

More at English, Middlesex University...

Tickets:

Free

Available from:

Additional Information:

All welcome. Talks take place in Room M218, Mansion building, Trent Park Campus. Free and open to all. Contact Billy Clark for further details:
b.clark@mdx.ac.uk
Register to tell a friend about this lecture.
Comments
If you would like to comment about this lecture, please register here.