The Ethical and Economic Case for Socialism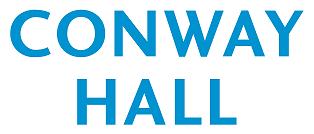 Jerry Jones explains the ethics (truths and myths) of socialism.
The concept of surplus labour – that is labour performed over and above that required to fulfil immediate consumption needs – will be used to explain: first, how economic development happens; second, why the current capitalist system, as a result of the appropriation of surplus labour, is both unethical and inefficient economically; and third, why a market system based on various forms of common ownership – which is identified as the underlying economic basis for socialism – is not only more efficient economically, but also more ethical because it is able to eliminate the appropriation of surplus labour.
Jerry was an academic at the University of Dar es Salaam, Tanzania, and at King's College London, specialising in the economic development of underdeveloped countries, and economic, social and agricultural policies related to food security and nutrition. His publications include, Resources and Industry in Tanzania: Use, Abuse and Misuse, academic papers on food policy, technology and economic development, as well as various pamphlets, and some 200 articles on economics as a columnist for the Morning Star. He is a member of the Left Economics Advisory Panel, the Economics Commission of the Communist Party, and Chair of the Labour Land Campaign.
Speaker(s):

Jerry Jones | talks


Date and Time:

1 February 2015 at 11:00 am

Duration:


1 hour 30 minutes

Venue:


Conway Hall
Conway Hall
25 Red Lion Square
London
WC1R 4RL
0207 242 8034
http://www.conwayhall.org.uk/

More at Conway Hall...

Tickets:

£3/£2/Free

Available from:

http://www.conwayhall.org.uk/the-ethical-and-economic-case-for-socialism

Additional Information:

Tea, Coffee & biscuits will be available.
Register to tell a friend about this lecture.
Comments
If you would like to comment about this lecture, please register here.