Exhibition in Focus: The Channel Islands, Nazi persecution and the Holocaust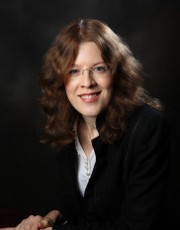 This lecture is part of a series of programming designed to highlight aspects of the exhibition, Dilemmas, Choices, Responses: Britain and the Holocaust, co-curated by the Holocaust Educational Trust's Regional Ambassadors and the Wiener Library
The history of Nazi persecution in the Channel Islands during the German occupation of 1940-1945 has long been marginalised, even within the islands themselves. No 'roll of honour' was ever kept of those who were sent to prisons and concentration camps on the continent for acts of resistance. The exact numbers of those sent away are still not known. The memory of many of these people was not held in high esteem in the decades after the war. Discussion of the Jews deported from the Channel Islands was an even more delicate subject for discussion, as their story potentially involved the tabooed c-word (collaboration). This lecture sheds light on the silence surrounding victims of Nazism in the Channel Islands and gives voice to some of their extraordinary stories.
This lecture is part of a series of programming designed to highlight aspects of the exhibition, Dilemmas, Choices, Responses: Britain and the Holocaust, co-curated by the Holocaust Educational Trust's Regional Ambassadors and the Wiener Library. Among other topics, the exhibition includes documents and pamphlets on Nazi persecution in the Channel Islands. Participants will have the opportunity to view the exhibition prior to the lecture.
Dr Gilly Carr is a Senior Lecturer in Archaeology at the University of Cambridge, where she is also a Fellow and Director of Studies at St Catharine's College. Her research focuses on victims of Nazism in the Channel Islands, post-conflict heritage studies, and conflict archaeology. She is the author of over 50 publications. Recent publications include Protest, Defiance and Resistance in the Channel Islands: German Occupation 1940-1945 (Bloomsbury 2014, with Paul Sanders and Louise Willmot) and Legacies of Occupation: Heritage, memory and archaeology in the Channel Islands (Springer 2014). She has recently made a BBC documentary about her research which will be screened in May 2016.
Register to tell a friend about this lecture.
Comments
If you would like to comment about this lecture, please register here.