Film Screening: Gray Matter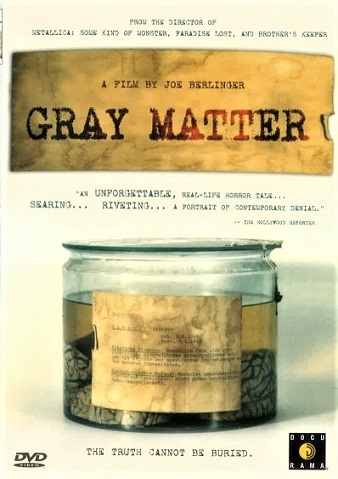 Part of The Wiener Library's Science + Suffering event series.
In the spring of 2002, acclaimed filmmaker Joe Berlinger travelled to Vienna to witness the burial of the preserved brains of over 700 disabled children that had been murdered in a "euthanasia" clinic as part of the Nazi eugenics programme that many consider the opening act of the Holocaust. Gray Matter chronicles the director's journey as he searches for Dr Heinrich Gross, who not only allegedly participated in these murders, but also continued to experiment on the children's remains for decades after the end of the war, while rising to prominence in Austrian society despite his past. Along the way, Berlinger meets clinic survivors and other remarkable voices who shed new light upon this shadowy legacy and the nation that now grapples with its own denial.
The film screening will include an introduction, talk and discussion with historian Dr Herwig Czech, postdoctoral researcher in the history of medicine at the Medical University of Vienna.
Register to tell a friend about this lecture.
Comments
If you would like to comment about this lecture, please register here.