3-week course: Mind: Best Friend or Worst Enemy?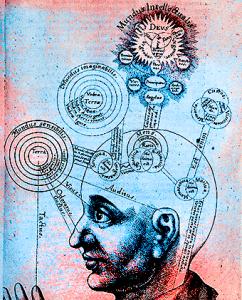 Our mind has a much bigger impact on our life than we usually realize. Knowing how our mind works allows us to take responsibility for our life and to become creators rather than remain victims.
This short course (3 consecutive Tuesday evenings, starting on 10th Oct) will explore the mind and mind-related topics such as consciousness, imagination, creativity and meditation. It will also look at collective mindsets and paradigm shifts throughout history. Each evening is led by a different speaker and will consist of both theory and practical exercises. First Evening (Tues 10 Oct) How our mind creates our experience of reality Mindsets: what they are and how they work. Learning to see things differently. The importance of distinguishing between 'two realities'.
Second Evening (Tues 17 Oct) Consciousness and self-awareness The stages of inner awakening according to Tibetan Buddhism. Meditation and its different interpretations and practices. Achieving a state of relaxed concentration.
Third Evening (Tues 24 Oct) Develop your innate creativity Creativity and different modes of thinking. IQ vs creativity. Imagination and the ability to create what does not yet exist. What can help us to become more creative.
£40 (£30 concessions)
Register to tell a friend about this lecture.
Comments
If you would like to comment about this lecture, please register here.