The Haunted City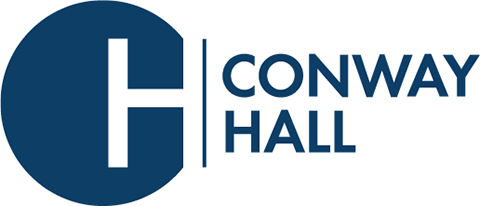 Modern Monsters and Urban Legends
Spring-heeled Jack, Slender Man, underground lore and the Crying Boy. Join the London Fortean Society in London's dark heart for a day of modern monsters and urban myth.
Our cityscapes are full of strange wonders, terrors and tales. Come hear of them.
Mike Dash – Spring-heeled Jack
Ever since his earliest appearances in 1837, Spring-heeled Jack – a demonic bogey who breathed fire at his victims, tore at their clothes with iron claws, and leaped over hedgerows and houses to evade pursuit – has been one of the strangest and most unsettling mystery attackers in the Fortean and folkloric canon. Mike Dash has been researching the case since 1983, and presents an overview of the evidence that sets Jack in his contemporary contexts, explores his antecedents, and asks whether he is really as unique a figure as he seems to be.
Dr Mike Dash is an historian and long-time member of Fortean Times's legendary Gang of Fort. Educated at Cambridge and King's College London, he is the author of seven books, including Borderlands, an overview of strange phenomena reviewed by New Scientist as "exhaustive, erudite and superb." He now runs a company devoted to improving critical thinking in schools and universities.
Andrea Kitta – Slender Man
The Slender Man is a contemporary monster that has stepped out from the digital world and out in to the physical. Dr Andrea Kitta discusses the beginnings of Slenderman on the Something Awful forum and other venues for creepypasta, there is a shared aesthetic and, at times, a shared experience that taps into something deeper than mere play. Just as Slender Man himself is complicated, so is belief in Slender Man.
Slender Man is not a simple entity that can be looked at as belonging to a single folk group. He is, possibly, an acknowledgement of the unacknowledged common experience of being watched. The reason why he "feels real" to so many people is because he helps to give a voice to a real experience that is difficult to understand otherwise. Like legends, which are not literally true but rather "typify life in modern society" (Smith 1999), Slender Man also is a part of the experience of life in the modern world.
Andrea Kitta is a folklorist with a specialty in medicine, belief, and the supernatural. She is also interested in Internet folklore, narrative, and contemporary (urban) legend. Her current research includes: vaccines, pandemic illness, contagion and contamination, stigmatized diseases, disability, health information on the Internet and Slender Man. She is co-editor for the journal Contemporary Legend, a scholarly journal published annually by the International Society for Contemporary Legend Research.
Antony Clayton – Subterranean London
Antony Clayton, author of Subterranean City, Beneath the Streets of London and Secret Tunnels of England: Folklore & Fact, will examine aspects of the folklore of underground London. The talk will concentrate principally on some of the stories of the capital's ancient 'secret' passages and tunnels and sightings of ghosts underground.
Dr David Clarke – Tears for Fears: The Curse of the Crying Boy
The Crying Boy (TCB) is a mass produced sentimental print and an example of 'folk art' that was popular from the 1970s in working glass families in the UK. It exists in many forms. In 1985 a British tabloid newspaper The Sun published a series of hyperbolic stories reporting the existence of a jinx attached to this hideously tasteless, yet popular print. The source of the stories was attributed fire fighters who had noted the frequent occurrence of the print at domestic property fires in one English community. The intervention of journalists added a supernatural element to the story and created a proto-legend. This talk examines how TCB acquired a narrative and was transformed as it migrated from print to online media.
David teaches Media Law, regulation and ethics on the undergraduate and postgraduate journalism courses at Sheffield Hallam. As Principal Research Fellow he leads on integrating teaching and research in the Journalism Subject Group. His publications and wide experience as a broadcaster and consultant/curator for The National Archives UFO project has brought international recognition to the University as a centre of expertise in the study of contemporary legends.
Tina Rath – The Hackney Bear
"We were near the football pitches at about five o'clock in the evening when we saw it," said Darren Willoughby, aged 12, "It was very close to us, standing on its hind legs and about seven feet tall."
On 27 December1981 four boys from Lower Clapton took their dogs out for a walk across Hackney Marshes. Past Millfields Road, near the football pitches, the boys encountered "a giant great growling hairy thing". They met a bear in Hackney.
Tina Rath hunts the story of the Hackney Bear, the police hunt for it and how is returned in 2012 and why a Brit Pop bands may have been involved.
Tina Rath gained her doctorate from London University with a thesis on The Vampire in Popular Fiction and her MA with a dissertation on The Vampire in the Theatre.
Scott Wood – The Hidden Insult
Did you hear about the insult hidden in the jacket of a prince or inside the car of a queen? Or the insult placed on the front of a City office block or outside Harrods at Christmas? Scott Wood, author of London Urban Legends: The Corpse on the Tube and host of the London Fortean Society, discusses this fun and sometimes filthy urban legend.
More speakers to be confirmed.
Register to tell a friend about this lecture.
Comments
If you would like to comment about this lecture, please register here.