Nursing a Pandemic: The Future of Nursing (online event)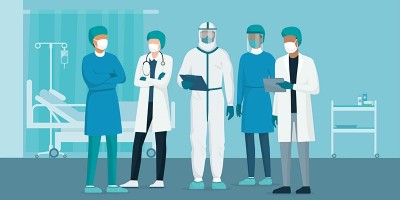 Join us for the 7th event in our series recording the nursing experience of the ongoing COVID-19 Pandemic.
The Future of Nursing
In the 7th event in this series, we will look at the student experience during the COVID-19 pandemic. Many nursing students stepped up to complete their degrees on paid placements, providing essential support during the public health emergency. Others had to adapt to the challenges of remote learning, and an abrupt end to practical experience; some were forced to isolate due to their own health conditions. All of these students faced a unique set of challenges.
The interviewer is Cyzel Gomes, a second year student nurse in adult nursing and RCN Student Committee member for the South East.
Interviewees:
James Savage. James is a student mental health nurse. In 2020, he helped to lead a care team during a major outbreak in a nursing home and was subsequently redeployed to an acute mental health ward within the NHS. He is the RCN Student Committee member for North West England.
Brian Webster-Henderson. Brian is a Professor of Nursing and Deputy Vice Chancellor (Health, Environment & Innovation). He is Chair of the Council of Deans of Health UK, which represents the university sector across the whole of the UK. He works at the highest level of strategic discussions on issues such as workforce, curriculum design, research and policy.
We are living in historic times. Since the World Health Organization declared a pandemic in 11 March 2020, nursing staff have performed a huge range of vital roles in the COVID-19 response in the UK and beyond. Now is the time to go beyond the "clap for carers" and better understand what life during the pandemic has been like for nursing staff in different situations and contexts. From first responders and nursing leaders to staff working in care homes and the nursing students who stepped up from their degrees to support the NHS, this series marks the ongoing impact of the pandemic on nursing and nurses.
Each virtual event takes the form of live interviews with nursing and healthcare staff and students, followed by a Q&A. The interviews will be recorded and added to the RCN archive, making sure these experiences are recorded for posterity.
This event is open to all, and will take place online. Please sign up to attend and the link to join will be circulated in advance.
Read the full terms and conditions for our events on our website.
For any queries about this event please contact
RCN Library & Archives rcn.library@rcn.org.uk 03453373368
Speaker(s):

James Savage | talks
Professor Brian Webster-Henderson | talks


Date and Time:

29 July 2021 at 5:30 pm

Duration:


1 hour 30 minutes

Venue:


ONLINE
ONLINE
ONLINE
ONL INE


Show map



Organised by:


Royal College of Nursing
See other talks organised by Royal College of Nursing...

Tickets:

Free

Available from:

https://www.rcn.org.uk/news-and-events/events/lib-nursing-a-pandemic-the-future-290721

Additional Information:

Please register to attend and a link will be circulated in advance with instructions on how to join the event. All tickets must be booked individually.
Register to tell a friend about this lecture.
Comments
If you would like to comment about this lecture, please register here.