The Referendum: Direct democracy and the Constitution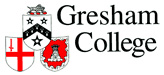 Law lecture
In 1975, we held our first, and - so far - our only nationwide referendum. It was on whether we should remain in the European Community, as it then was. Until then, the referendum was widely regarded as unconstitutional. Yet, a number of sub-national referendums have been held since 1997 - mainly on devolution - and more are promised - on such issues as entry into the euro. What are the advantages and disadvantages of the referendum? Does it have any role at all in a parliamentary system of government? What are likely to be the constitutional consequences of the increasing resort to the referendum device?
Register to tell a friend about this lecture.
Comments
If you would like to comment about this lecture, please register here.