Understanding Our Metal Footprint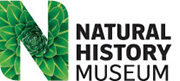 Explore society's hunger for metal in an evening of debate, as we examine how metal shapes our world.
From communications to medicine, our way of life is dependent on metals. They are in everything from our phones to our fillings, from the machines that make our clothes to the ones that harvest our food. But what is the impact of our hunger for metal? From extraction, to processing, to transportation, what environmental footprint does our metal consumption leave? There are no working metal mines in the UK so where do our supplies come from, and are they reliable?
Join us for an evening of debate and discussion as we explore society's hunger for metal, and examine how it shapes our world.
Register to tell a friend about this lecture.
Comments
If you would like to comment about this lecture, please register here.