Proclus - A Man for All Reasons
A lecture on the life, philosophy and works of Proclus.
Proclus Lycaeus, (412 – 485 CE), also known as 'the Platonic Successor', stands out as being one of the most extraordinary philosophic characters of any tradition, culture or race to have spent a lifetime devoting himself to the benefit of mankind, and to the unceasing development of his own immortal soul, in order that the profundities of the works of Plato may be presented to genuine lovers of wisdom in a truly beneficial manner. Proclus' own works are remarkable both for their scientific wisdom and resplendent beauty, and abound in a kind of grandeur of vision and diction which is so extremely rare during his or any other time. The present lecture is a celebration of this life, and of the truth and boniform beauty that permeate and adorn his productions, and will give many delightful examples of each in order to illustrate the deep inspiration of this great and timeless soul.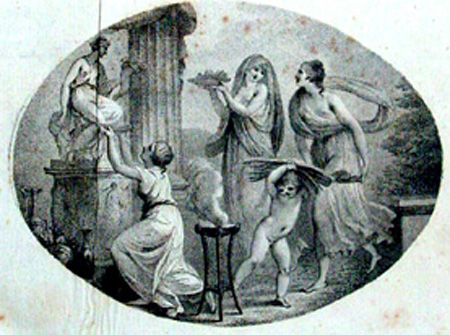 The third in a series of lectures, "Six Lectures on the Philosophers of the Platonic Tradition"
Speaker(s):

Date and Time:

21 February 2012 at 7:30 pm

Duration:


1 hour

Venue:


New Acropolis
19 Compton Terrace
London
N1 2UN
02073590059
http://www.newacropolisuk.org
Show map



Organised by:


The Prometheus Trust
See other talks organised by The Prometheus Trust...

Tickets:

£5 (£3 concessions)

Available from:

The Administrator, The Prometheus Trust, info@prometheustrust.co.uk or phone 01373 825808

Additional Information:

No need to book in advance, but this can also be done through New Acropolis. 19 Compton Terrace,
Islington,
London,
N1 2UN
Telephone: 0207 359 0059
Register to tell a friend about this lecture.
Comments
If you would like to comment about this lecture, please register here.