Cosmic Quest: The Story of Astronomy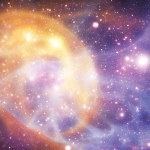 Free lecture. Heather Cooper and Nigel Henbest discuss the impact of astronomy in the last of Dundee's Saturday Evening Lecture Series for 2012.
Saturday Evening Lecture Series - 21st April 2012 - 6pm - Dalhousie Building
For thousands of years humankind has sought to find our place in the Cosmos. Starting with superstition, astronomy has flourished into the most all-embracing of the sciences. Of all the sciences, it is the one that has driven our culture. It has shaped our religion, philosophy and beliefs.
Cosmic Quest concentrates on the people and personalities who, over the millennia, have asked the biggest questions of all.
Over the millennia, the cutting edge of astronomy has driven ever outwards. While scholars once debated whether the Earth circles the Sun, they can now say how the Sun shines, what distant stars are made of, and even when the Universe began.
But with each question answered, dozens appear as if from nowhere: whats inside a black hole, what kind of planets orbit around other stars, and what will be the ultimate future of our Universe and is there life out there?
You can get your free tickets for this lecture from Tower Building Reception, 01382 385564, events@dundee.ac.uk or www.dundee.ac.uk/tickets
Overflow theatres may be in operation. A drinks reception will follow the lecture.
Register to tell a friend about this lecture.
Comments
If you would like to comment about this lecture, please register here.