Examining risk: deeper analysis of the pressures on assessment in England (6th Cambridge Assessment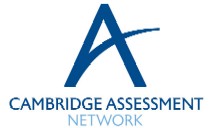 This conference will examine the issues surrounding risk in national assessment systems.
Our attitudes to risk are changing. If something goes wrong, surely someone, somewhere must be to blame. But this tends towards a focus on human error - which is only one form of the many sources of risk in public assessment. Human error can be reduced, with increased diligence, monitoring and cost. Risk can, and should, be attenuated. But who is running what sort of risk? Are the risks for learners, who rely on the robustness of increasingly technicised assessment, different to the risks for governments, who use the outcomes of assessment in increasingly elaborate accountability arrangements? This important conference will explore both obvious and hidden risk, ranging from the risks associated with the processing of tests and examinations, to the risks associated with frequent structural change, to the risks associated with regulation and the communication of risk itself.
We should never underestimate the challenges of risk management in the context of national assessment systems. 'Examining risk' - the first Cambridge Assessment Conference under our new biennial model - will provide an opportunity to reflect upon lessons from events of the past; to consider what might be learned from insights within other fields; and to reflect upon how best to confront the reality of risk in the future.
Register to tell a friend about this lecture.
Comments
If you would like to comment about this lecture, please register here.