Culture Now: Twenty Minutes Later. Rocky Morton in conversation with George Stone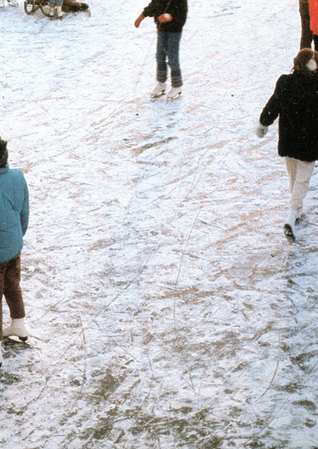 In this lunchtime talk Rocky Morton and George Stone discuss the ground-breaking virtual personality, Max Headroom.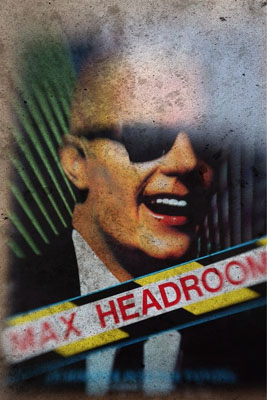 The discussion will focus on how much of the dystopic, cyber-punk TV personality was planned, how much an accident and how much was informed by a fascination with Bell's Theorum, AI, subliminal advertising, always-on TV and the phenomenonology of car parks. Max Headroom wrapped ideas about identity, intelligence, the spirit of management and power politics into a comedic post-apocalyptic package that, for a moment, burned into the American consciousness. For a year Max was everywhere, on Coke Cans, in MacDonalds and on the covers of Time, Mad Magazine and Newsweek.
George Stone is currently a sci-fi writer and a regular contributor to Radio 4's Bespoken Word. He has won awards for radio and TV commercials. His alter ego, performance poet Alfred Lord Telecom, appeared at Glastonbury in 2011 and continues to upset audiences up and down the country.
Rocky Morton has directed a number of music videos and commercials and is co-founder of the advertising company Morton/Jankel/Zander productions. He is also co-director of feature films Dead On Arrival (1988) and Super Mario Brothers (1993) and also co-created the Emmy award winning title sequence for the NBC show Friday Night Videos with his wife Annabel Jankel.
This talk will be followed by a rare screening of Max Headroom: 20 Minutes into the Future (aka The Original Story), the 1985 sci-fi post-apocalyptic comedy.
Speaker(s):

Date and Time:

18 May 2012 at 1:15 pm

Duration:


1 hour 30 minutes

Venue:


ICA
12 Carlton House Terrace
London
SW1Y 4AH
020 7930 3647
http://www.ica.org.uk

More at ICA...

Tickets:

£5 / free to ICA Members

Available from:

http://www.ica.org.uk/33261/Talks/Culture-Now-Twenty-Minutes-Later-Rocky-Morton-in-conversation-with-George-Stone.html
Register to tell a friend about this lecture.
Comments
If you would like to comment about this lecture, please register here.