Steady states: institutional stability in the face of political change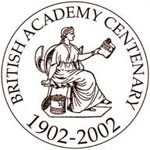 Monday 13 and Tueday 14 September: A two day joint British Academy/British School of Archaeology in Iraq Seminar
Much research has now been done into the agents of change in the ancient world, but less attention has been paid to the remarkable continuities in certain areas in the face of often violent political upheavals. This conference explores two facets of this continuity, that provided by the administration records, and that visible in the official iconography of the state.
Speakers include: Erica Ehrenberg, Carole Hillenbrand, Michael Jars, Robert Morkot, Stephen Quirke, Petra Sijpesteijn, Tonia Sharlac, Katharine Slanski, and Ricard Zettler and Sheila Canby
£30 (£20 concessions): http://www.britac.ac.uk/events lectures@britac.ac.uk or call
020 7969 5246
Nearest underground station: Piccadilly Circus / Charing Cross
Speaker(s):

Professor Harriet Crawford | talks


Date and Time:

13 September 2004 at 10:00 am

Duration:


Full Day

Venue:


British Academy
10 Carlton Terrace House
London
SW1Y 5AH
+44 20 79 69 52 63
http://www.britac.ac.uk

More at British Academy...

Tickets:

£30 (£20 concessions)

Available from:

Additional Information:

NB This is a two-day event
Register to tell a friend about this lecture.
Comments
If you would like to comment about this lecture, please register here.