Nature's Olympics: Turtles, the Long-Distance Swimmers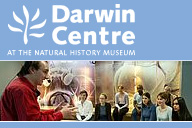 Join us to discover how conservationists are working to protect turtle nesting sites in the homeland of the Olympics.
The 1,500m and 800m Olympic long-distance swimming events may seem daunting to us. But these would be mere warm-up sessions for loggerhead turtles. Greece is known for many things but its importance as a major nesting site for turtles is not one of them. Join Yvonne Linton to discuss the nesting sights and the important work that is going on to protect them.
Register to tell a friend about this lecture.
Comments
If you would like to comment about this lecture, please register here.