Satire today: still kicking against the pricks?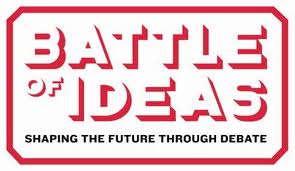 How far can satire go in a society which is increasingly uncertain of who it respects and what values it shares?
With the 'omnishambles' coalition and anger at the cuts, satire seems to be undergoing a renaissance. Under New Labour, argued John O'Farrell, left-leaning comics seemed as interested in mocking Vicky Pollard-style chavs as the government. Yet Armando Ianucci's expletive-laden The Thick of It has become part of the political lexicon while Channel 4's 10 O'Clock Live seems to have established itself as a youthful rival to more established satirical shows. On stage, Laura Wade's dissection of the Bullingdon Club has seen Posh join an adaptation of Yes, Minister as a theatrical hit. Meanwhile, the likes of Uncaged Monkeys have seen leading scientists, philosophers and self-proclaimed 'geeks' become a hit on the comedy circuit, taking pot-shots at 'bad' science, organised religion and other apparent symptoms of contemporary irrationalism. Comedians such as Marcus Brigstocke, Steve Coogan and Stephen Fry are regularly invited on to current affairs programmes to take a wry, sideways look at everything from climate change to press regulation. And despite the occasional backlash against their perceived smugness, they are generally taken seriously as political commentators.
Yet some query how far contemporary comedy lives up to satire's unofficial slogan to 'afflict the comfortable and comfort the afflicted'. Comedians who proudly defend their right to free speech when mocking religious fundamentalism or political correctness can simultaneously be seen demanding that others should be censored when joking about other controversial issues around disability, racism and sexual violence. There was widespread outrage when Paul Chambers was charged for joking about blowing up an airport, yet relative silence when drunk student Liam Stacey was jailed for tweeting unpleasant racist humour about Fabrice Muamba. The Thick of It and Posh are quoted and celebrated by Labour ministers in opposition: despite many being part of the same Oxbridge-educated political establishment. Similarly, whether young or old, the subjects of irreverence – greedy bankers, sleazy politicians, the folly of the public and, of course, the Daily Mail – have a depressingly familiar ring.
Has satire been blunted by a conformist attitude to 'acceptable' speech or does it still possess a real bite? Does satire generally confirm existing prejudices or can it still shock and challenge received wisdom? Are there targets and topics which are arguably getting off lightly? How far can satire go in a society which is increasingly uncertain of who it respects and what values it shares? And having given a licence to comedians to mock more serious public figures, are we in danger of suspending our critical faculties when they hold forth?
Register to tell a friend about this lecture.
Comments
If you would like to comment about this lecture, please register here.