Workshop: How to protect and make money from your designs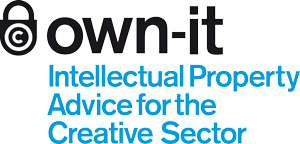 Learn how intellectual property rights can work in your favour when you are in the business of design
As a designer, your main business asset is your creativity. This is expressed in your designs you are constantly evolving and the reputation you are gaining amongst your customers and peers.
Both are important aspects of a design business, and you need to know how to protect but more importantly, how to exploit your creativity to earn money and grow your business.
Silvia Baumgart, Own-it Programme Manager, will run an interactive group workshop, where you will learn
•to identify your intellectual property such as copyright, design right, trade marks
•how to protect copyright and design right when pitching to clients or selling your products at trade shows
•how you can use your reputation to grow your business
•what steps to take when somebody has infringed your copyright or design right
•when it would be worth to register a trade mark.
Speaker(s):

Ms Silvia Baumgart | talks


Date and Time:

31 October 2012 at 4:00 pm

Duration:


2 hours 30 minutes

Venue:


Own-it
University of the Arts London
272 High Holborn
WC1V 7EY
020 7514 8500
http://www.own-it.org

More at Own-it...

Tickets:

£10 or 100 Own-it points

Available from:

Online at http://www.own-it.org/events/

Additional Information:

Please contact Own-it at info@own-it.org if you have problems with your card. Sometimes, payment doesn't go through if it's not security registered.
Register to tell a friend about this lecture.
Comments
If you would like to comment about this lecture, please register here.