Erbil: Research, Interpretation and Conservation of the World's Oldest City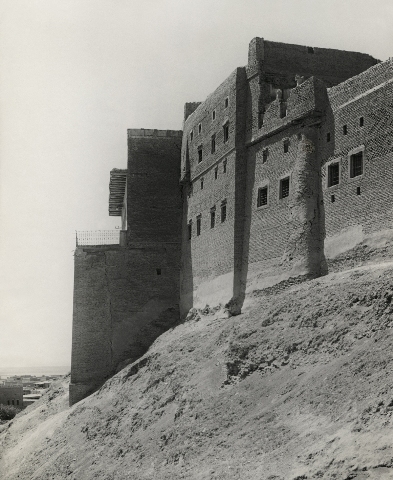 Exhibition and Lecture on Erbil
organised by The British Institute for the Study of Iraq & Gulan www.bisi.ac.uk/www.gulan.org.uk
A Lecture by David Michelmore and Dr John MacGinnis
Erbil Citadel is distinguished from almost all other archaeological sites in that it appears to have been continuously inhabited throughout its 6,000 - 8,000 years of history, now illuminated by an extensive 5-year programme of archaeological, historical and architectural research initiated as a UNESCO project. This lecture will comment on this protracted history and look at the recording and conservation of Erbil's unique architectural and urban heritage. Prior to the lecture, from 6.00pm onwards, there will be an exhibition of Anthony Kersting's photographs of Kurdistan in the 1940s and a selection of panels on the historical architecture of Erbil and its history from 2200BC (courtesy of of H.E. Dr Kawa M Shakir, Minister of Culture and Youth in the Kurdistan Regional Government.
Speaker(s):

Mr David Michelmore | talks | www
Dr John MacGinnis | talks | www


Date and Time:

25 October 2012 at 6:00 pm

Duration:


1 hour

Venue:


The British Institute for the Study of Iraq
The British Academy
10 Carlton House Terrace
London
SWIY 5AH
020 7969 5274
http://www.bisi.ac.uk

More at The British Institute for the Study of Iraq...

Tickets:

£10, £7.50 (BISI Members), £5.00 (students)

Available from:

To book a seat please email bisi@britac.ac.uk or call 020 7969 5274 (voicemail)
Register to tell a friend about this lecture.
Comments
If you would like to comment about this lecture, please register here.