Dickens and Parliament
What can we learn from Dickens' experiences as a Parliamentary reporter? And how did this impact his later writing?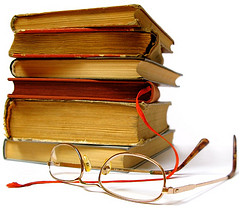 This year marked the bicentenary of the birth of Charles Dickens, heralded one of the greatest novelists in British history. We know him for classics such as Oliver Twist, David Copperfield and a Tale of Two Cities, but what we don't know is where he began his writing career. Before his prodigious literary exploits, Dickens toiled in the gallery of the House of Commons as a Parliamentary reporter for the Morning Chronicle, recording in earnest each detail of the day's business. But what can we learn from Dickens' experiences in what was then a cold, damp and somewhat bleak house in which to work? How may this less glamorous career have influenced his later works? And what did he think of Parliament and the Parliamentary process?
As part of this year's Parliament Week, the Hansard Society is a holding a public event at Westminster to explore Dickens' time in Parliament:
SPEAKERS
Professor John Drew - Professor of English, University of Buckingham & author of Dickens the Journalist
Lucinda Hawksley - Dickens' great great great granddaughter & author of Charles Dickens
Dr Caroline Shenton - Director of the Parliamentary Archives & author of The Day Parliament Burned Down
Andrew Sparrow - Senior Political Correspondent, Guardian & author of Obscure Scribblers: A History of Parliamentary Reporting
WITH READINGS BY
Robert Rogers - Clerk of the House and Chief Executive, House of Commons & author of two parliamentary miscellanies - Order! Order! and Who Goes Home?
CHAIR
Carolyn Quinn - Presenter,

BBC

Radio 4's The Westminster Hour & immediate past chair of the Press Gallery
Register to tell a friend about this lecture.
Comments
If you would like to comment about this lecture, please register here.