The Philosopher in the World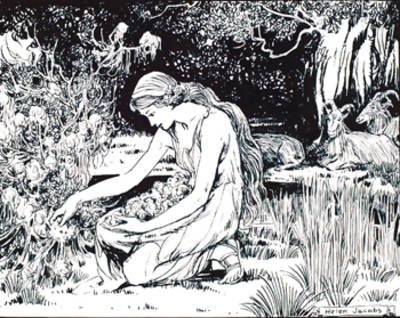 The first of three lectures on the Platonic Life: exploring the virtues or excellences of the self directed outwardly.
That philosophy provided an intelligent basis for the arrangement of human life from the cradle to the grave was taken as fundamental by the philosophers of the ancient world. No individual or society could be truly happy if wisdom was not cultivated and embraced as the primary means for making the many choices which life in the world entails. In Platonic philosophy the intrinsic excellence of the human self was to be developed by the "political virtues" - political in the sense that the polis or city represented the organized life where human beings came together to share their various tasks, resources and insights. Our relationships with each other and with the natural word are at their best when the excellences of political virtues are unfolded. This is the first sphere in which the human being as a thinking and acting creature must reflect upon the nature of reality, and his or her place in it. Time and again, Socrates asks what is the good life? What is justice? What are we to do? These questions are ignored at our peril, and today, perhaps more than ever, we can see the dreadful consequences of thoughtless actions as our effects work their way into every corner of the world. The lecture will look at some of the important truths affirmed by Pythagoras, Socrates, Plato, Plotinus and others of the philosophic tradition: but these will be taken as starting points for our own exploration - for the essence of Platonism is that each of us must examine our lives for ourselves because, as Socrates famously said, "the unexamined life is not worth living."
Speaker(s):

Date and Time:

4 February 2013 at 7:30 pm

Duration:


1 hour

Venue:


New Acropolis
19 Compton Terrace
London
N1 2UN
02073590059
http://www.newacropolisuk.org
Show map



Organised by:


The Prometheus Trust
See other talks organised by The Prometheus Trust...

Tickets:

£5 (£3 concessions)

Available from:

The Administrator, The Prometheus Trust, info@prometheustrust.co.uk or phone 01373 825808. Or at the door.

Additional Information:

There will be 30 or 40 minutes available for audience questions and answers after the lecture. On the following week (Monday 11th at 7.30) there will be an evening seminar on the matters raised by the lecture: this is open to all who are interested.
Register to tell a friend about this lecture.
Comments
If you would like to comment about this lecture, please register here.