London Coffeehouse Walk & Talk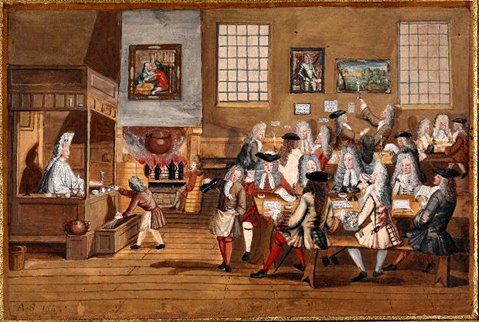 Join actors, musicians, and Dr Matthew Green for an immersive guided tour of London's original – and best – coffeehouses.
Led by an expert in the field, Dr Matthew Green with actors and musicians planted along the route, hear the remarkable story of how coffee transformed the face of the city, brought people together, and inspired brilliant ideas that shape the world we live in today.
The tour begins at the site of London's very first coffeehouse, opened in 1652 by Pasqua Rosée and finishes at the Church of St-Stephen's-at-Walbrook, a Christopher Wren masterpiece.
As featured in the Guardian, Telegraph and on the BBC. Free shots of gritty black coffee, brewed 17th-century style, included!
Register to tell a friend about this lecture.
Comments
If you would like to comment about this lecture, please register here.