Book Launch: 'The Politics of Coalition' by Robert Hazell and Ben Yong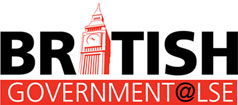 Robert Hazell and Ben Yong are launching their new book Book Launch: 'The Politics of Coalition' by Robert Hazell and Ben Yong
The Constitution Unit has just produced The Politics of Coalition, a major study of how the UK's Conservative/Liberal Democrat Coalition is changing the way Britain is governed. The book aims to provide a practical guide for future coalitions, and to add significantly to the literature on coalition government in Britain.
In the book, lead authors Prof Robert Hazell and Dr Ben Yong, together with Peter Waller and Brian Walker, explore the inner workings of coalition government inside No 10, the Cabinet Office, Whitehall departments and Parliament. "Thanks to support from David Cameron and Nick Clegg, we got to see how the coalition works from the inside" Prof Hazell said. "Watching them in action quickly exploded the British myth that coalition government must be unstable, weak, and indecisive. This one was remarkably bold and decisive – and at the centre, remarkably harmonious".
Register to tell a friend about this lecture.
Comments
If you would like to comment about this lecture, please register here.