Shirley Williams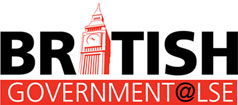 Shirley Williams will discuss her Life In Politics
Women's Library and British Government @ LSE public lecture
Date: Tuesday 05 March 2013
Time: 6.30-8pm
Venue: Old Theatre, Old Building
Speaker: Baroness Williams
Shirley Williams is a former Labour cabinet minister and one of the Gang Of Four who left Labour to start the Social Democrats.
Suggested hashtag for this event for Twitter users: #LSEWL
This event is free and open to all with no ticket required. Entry is on a first come, first served basis. For any queries email events@lse.ac.uk or call 020 7955 6043.
Media queries: please contact the Press Office if you would like to reserve a press seat or have a media query about this event, email pressoffice@lse.ac.uk
Register to tell a friend about this lecture.
Comments
If you would like to comment about this lecture, please register here.