Astrology & Health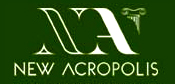 The Power of Medical Astrology
Medical Astrology studies health and disease as manifestations of astrological archetypes.
In this talk, astrologer Israel Ajose will look at the history of medical astrology, how it was used in antiquity and how we can use this knowledge to promote health in our own lives and understand different human illnesses.
The talk will also look at current approaches to health and disease and how medical astrology could be incorporated into modern medical practice.
Register to tell a friend about this lecture.
Comments
If you would like to comment about this lecture, please register here.