Mapping disease: John Snow and Cholera Scientific meeting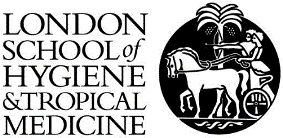 Scientific meeting at the London School of Hygiene & Tropical Medicine to celebrate the 200th anniversary of John Snow's birth
John Snow (1813–1858) is an iconic figure in epidemiology and public health, best known for his pioneering work on Cholera in London. In Spring 2013, the London School of Hygiene & Tropical Medicine and The Wellcome Trust, in collaboration with the International Epidemiological Association, the John Snow Society and the Centre for History in Public Health, are hosting a series of events to celebrate the bicentenary of John Snow's birth, his achievements and continuing legacy.
To celebrate the 200th anniversary of Snow's birth, a day long meeting will be held on the on Saturday 16 March focusing on largely on historical aspects of his work, its relevance in Bangladesh and to contemporary genetic approaches to mapping cholera.
Register to tell a friend about this lecture.
Comments
If you would like to comment about this lecture, please register here.