The Mammoth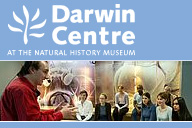 Hear how a mammoth's hair is helping researchers to reveal the details of its life and environment.
In 1997, a perfectly preserved mammoth was discovered buried deep in the Siberian ice. To understand more about the mammoth's life – what it ate, its environment and how it died – several research teams needed to collaborate. As part of these investigations, a tuft of the mammoth's hair was given to researchers at L'Oreal. Hear what they discovered from Bruno Bernard, Head of Hair Biology at L'Oreal, who will be joined by Adrian Lister from UCL, an expert on the origin and evolution of the woolly mammoth.
Register to tell a friend about this lecture.
Comments
If you would like to comment about this lecture, please register here.