The Hair Cycle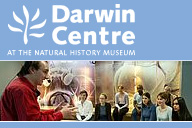 Find out about your follicles, how they grow and what causes hair loss.
The hair on our heads grows in a cycle lasting two to four years in men, and four to six years in women. L'Oreal scientists have shown that hair loss can be caused by a number of different influences disrupting this cycle. Pioneering the growth of hair 'in vitro', L'Oreal researchers have learnt how hair follicle growth is controlled. Bruno Bernard, Head of Hair Biology at L'Oreal will discuss what we now know about hair growth, and hair loss.
Register to tell a friend about this lecture.
Comments
If you would like to comment about this lecture, please register here.