10th Annual Disability Lecture 2013: Two steps forward, one step back: challenges to disabled people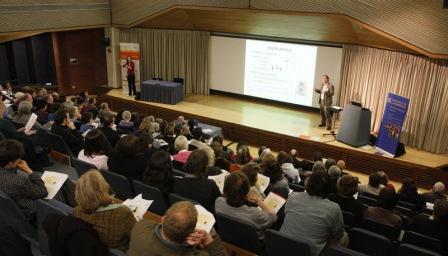 The lecture is an opportunity to hear Dame Anne Begg discuss her view on the challenges to disabled people on 2013
The 10th Annual Disability Lecture: Two steps forward, one step back: challenges to disabled people in 2013 will be given by Dame Anne Begg MP on 18 April at 5.30pm in the Palmerston Room at St Johns College. It is open to all and will be followed by a drinks reception. Fully wheelchair accessible, there will be a sign language interpreter present.
The lecture is an opportunity to hear Dame Anne Begg discuss her view on the challenges to disabled people on 2013. Dame Anne Begg is a British Labour Party politician, who has been the Member of Parliament (MP) for Aberdeen South since 1997. She was the first full-time user of a wheelchair elected to the House of Commons. She made her maiden speech on 21 May 1997 and she is now Chair of the Work and Pensions Select Committee.
A drinks reception will follow.
Register to tell a friend about this lecture.
Comments
If you would like to comment about this lecture, please register here.