Understanding and managing children's difficult behaviour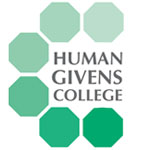 If society is to successfully reduce the levels of anti-social behaviour, family breakdowns, mental illness and addictions, all our children need to be raised in environments where their innate psychological needs are met.
In order to flourish and behave well, children need to feel secure, be given and receive appropriate attention, be able to delay gratification, take increasing levels of responsibility for their own behaviour, be stretched, develop a sense of autonomy and, of course, have fun! For this to happen they also need to be emotionally well connected to their family, peers, school and the wider community; and be given a sense of status that reflects their effort and achievements.
Miriam Chachamu's wide-reaching training day, which focuses mainly on pre-eleven year-old children, clarifies how this can be done and gives you practical tools for meeting these needs and managing challenging behaviour.
It also shows how we can create an environment in which not only children but also the rest of the family can thrive and be better equipped to fulfil their potential.
http://www.humangivenscollege.com/courses/meeting-childrens-needs.html
Register to tell a friend about this lecture.
Comments
If you would like to comment about this lecture, please register here.