Effective brief strategies and language skills (Two day course)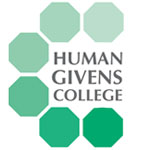 This liberating course is full of powerful and thought provoking exercises that concentrate on matching up psychological knowledge to the precise skills you need to help people resolve emotional turmoil, mood disorders and psychological trauma.
Why this course is so valuable:
The demand for improved outcomes from brief, psychological treatments for emotional problems is growing for three reasons: the rise in the number of disturbed people; the cost constraints put upon the medical and caring professions, and the increasing realisation of the risks associated with drug treatments. This lively workshop shows you how, by distilling the essence of proven approaches and working with the givens of human nature through the APET model, any team of professional healthcare workers can safely incorporate brief therapy techniques with patients suffering from depression, anxiety, panic attacks, PTSD, anger, OCD, eating disorders, addiction and relationship/marital/family problems.
How the course is structured:
The course is a blend of talks, demonstrations and exercises with breaks for networking and refreshment.
Who can benefit from attending:
If you are a counsellor, psychotherapist, clinical psychologist, mental health nurse, GP, doctor, nurse, OT, physiotherapist, youth worker, social worker, health visitor or support worker, and wish to be more effective in what you do, you should attend these two days.
http://www.humangivenscollege.com/courses/essential-brief-therapy.html
Speaker(s):

Date and Time:

3 December 2013 at 9:30 am

Duration:


Full Day

Venue:


Friends Meeting House
173 Euston Road
London
NW1 2BJ


Show map



Organised by:


Human Givens College
See other talks organised by Human Givens College...

Tickets:

£384

Available from:

Human Givens College
www.humangivenscollege.com
01323 811690

Additional Information:

http://www.humangivenscollege.com/courses/essential-brief-therapy.html - This is a two day course from 3rd - 4th December
Register to tell a friend about this lecture.
Comments
If you would like to comment about this lecture, please register here.