All about bees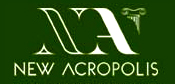 This talk will offer an insight into the life of bees, their current plight and how you can help to protect them.
Did you know that the honey bee is the third most important domestic animal after cattle and pigs and ranks ahead of poultry? In the UK, honey bees are estimated to be worth £825 million to the agricultural economy. But bees are not only crucial for the environment and ultimately our survival, they are also beautiful and fascinating creatures that feature in many myths and symbols and have inspired humanity for thousands of years.
Register to tell a friend about this lecture.
Comments
If you would like to comment about this lecture, please register here.