How to make counselling more effective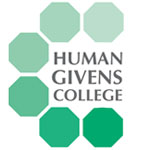 Counselling is on offer everywhere, yet its effectiveness varies enormously.
Some counsellors are brilliant, others useless, some even harm clients. If you work with, advise or treat disturbed adults or children, or manage staff that do, this could be the most important course you ever attend. The tutor, Joe Griffin, an acknowledged expert on psychological interventions for depression, anxiety, anger disorders, trauma and addiction, has transformed the outcomes of thousands of counsellors by showing them how to work with the givens of human nature. Book on now and discover for yourself why this powerful approach inspires so many in the caring and teaching professions.
Register to tell a friend about this lecture.
Comments
If you would like to comment about this lecture, please register here.