Understanding anxiety and managing it without drugs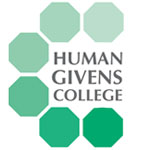 All health and welfare professionals should know how to reduce anxiety quickly to make their treatments and care more effective
We live in an anxious age. Panic attacks, social anxiety, post-traumatic stress disorder (PTSD), phobias, psychosexual problems, obsessional compulsive disorders (OCD) and anxiety related to work, money, health, surgery, childbirth, terror threats and death disturb many people. We reveal how the mind/body communication system works and why human beings are so prone to anxiety disorders which suppress the immune system and produce other illnesses.
Register to tell a friend about this lecture.
Comments
If you would like to comment about this lecture, please register here.