Addiction: Understanding and treating addictive behaviour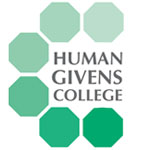 A course that gives you new insights into more effective ways of working with addiction in all areas.
Addictions blight millions of lives and are a massive drain on taxpayers. For a long time uninformed dogma held back progress in the way addiction was understood and treated. Joe Griffin's essential overview of a wide variety of addictive behaviours and what they have in common, also reveals the most successful ways of rapidly breaking addictive patterns by using brain science informed psychotherapy. it includes new discoveries about how to disengage the brain from addictive behaviour.
Register to tell a friend about this lecture.
Comments
If you would like to comment about this lecture, please register here.