Understanding the cycle of depression - vital information for everyone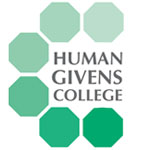 Depression is one of the most treatable disorders health professional have to deal with.
Millions suffer from depression - rates of clinical depression are still rising, increasingly so among children, young people and the elderly - yet it is one of the most treatable disorders health professionals are asked to help with. This iconoclastic training day shatters the many myths about it and reveals the most effective methodology for helping sufferers (and bring relief to their relatives and friends affected by the low mood they exhibit). Find out why depressed people are always so tired and unmotivated and why appropriate brief psychotherapy has a dramatically lower rate of relapse than antidepressants, even with severe cases.
Register to tell a friend about this lecture.
Comments
If you would like to comment about this lecture, please register here.