From stress to psychosis: How to prevent people from having breakdowns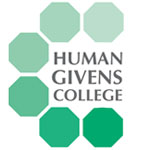 Learn the new criteria for a much-needed model that integrates psychotherapy with the latest findings.
An essential day for mental health workers at all levels. Julian Penton explores what happens to the brain when it is put under extreme stress resulting in anxiety disorders, anger, depression and, in some people, psychotic breakdown. He describes the new theory that explains the symptoms of psychosis and the psychotherapeutic guidelines that follow from it.
Register to tell a friend about this lecture.
Comments
If you would like to comment about this lecture, please register here.