Guided imagery and visualisation for therapeutic change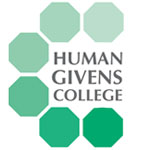 Guided imagery is one of the most powerful psychotherapeutic tools known and is taught on this one-day course.
Strong emotions focus and lock attention keeping people trapped in problem behaviours. Therapeutic change cannot happen, therefore, until the emotional arousal is reduced. This is why healthcare professionals need to know how to induce the relaxation response in patients. Guided imagery can not only reduce emotional arousal quickly but also reframe life circumstances through metaphor and rehearse in the imagination any required changed behaviours and feelings.
Register to tell a friend about this lecture.
Comments
If you would like to comment about this lecture, please register here.