Treating context blindness: How to restore balance in the mind-body system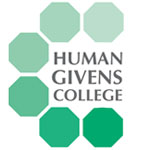 An understanding of caetextia throws light on a wide range of behaviours that permeate every sphere of human life.
Context-blindness (caetextia) destroys relationships, organisations and environments involved. It arises whenever people resort solely, for whatever reason, to one of two mental modes: logical, straight-line thinking or thinking by random associations. Ezra Hewing explores its brain-based, cultural and environmental causes and, with fascinating exercises, suggests activities that can improve the human ability to read context.
Register to tell a friend about this lecture.
Comments
If you would like to comment about this lecture, please register here.