How to tell stories that heal - a masterclass in therapeutic storytelling
THIS EVENT HAS BEEN CANCELLED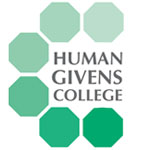 All psychotherapy and education involves storytelling, you will learn how and when to tell them well.
On this empowering course you will explore stories that have powerful, beneficial effects on the mind/body system and learn how to tell them well. You cannot know what goes on in another person's mind, but if you perceive the 'pattern' of a story and understand that it could be useful to them at this specific point in their life, that is reason enough to tell it. Their unconscious, creative imagination will seek and find the 'meaning' relevant to their situation. No explanation of a story's meaning can substitute for the way it acts on the hearer's mind.
Register to tell a friend about this lecture.
Comments
If you would like to comment about this lecture, please register here.