Demystifying Feelings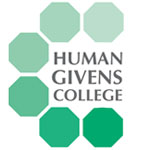 Many people find feelings confusing, on this course you will learn tools for self-development and in the therapy clinic.
We often understand that there is no point in feeling a particular way yet we are not able to change it. We get conflicting cultural messages - on the one hand we are encouraged to follow our hearts and trust our instincts, on the other hand we know that our hearts and instincts can lead us astray. This insightful yet practical day will give you a new understanding of feelings, what they are and how they can be used for learning and growth. You will get effective tools for understanding, managing and changing feelings, and an understanding of how feelings play out in interaction between people.
Register to tell a friend about this lecture.
Comments
If you would like to comment about this lecture, please register here.