Think straight - communicate!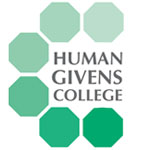 This dynamic, skills-based course will give you skills to transform healthcare and relationships
As our technologically-based texting culture grows ever more powerful we seem to communicate less and less of value. Without effective in-depth communication the qualify of services decline, bullying and red tape take over, education suffers, staff morale collapses and mental stress and absenteeism increase. Without effective communication mistakes increase, relationships break down and our ability to help other people dramatically withers as our culture implodes in confusion. Yet there are many little known facts about the psychology of communication that can be used to transform healthcare, counselling, education, business and relationships. Denise Winn's dynamic skills-based course will give them to you.
Register to tell a friend about this lecture.
Comments
If you would like to comment about this lecture, please register here.