Male and female minds: making sense of the differences
THIS EVENT HAS BEEN CANCELLED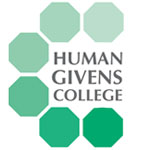 How to understand gender brain differences to improve relationships, counselling and education.
Our brains are sexed just as surely as our bodies and the differences between the male and female brain are great. Anne Moir's course shows why we cannot afford to continue ignoring how our sex influences all behaviour, including how we learn, relate to and care for others, and maintain mental health. Indeed, ignorance of the biologically influenced sex differences damages society in education, for example, we harm both sexes with the gender-neutral curriculum, but especially the boys - they get the lowest grades, are diagnosed with the most behavioural disorders, make up 80% of school drop-outs and perpetrate 94% of juvenile crime. Understanding gender brain differences is also vital to improving male/female relationships - a common cause of emotional suffering.
Register to tell a friend about this lecture.
Comments
If you would like to comment about this lecture, please register here.