Creating and using stories for emotionally distressed children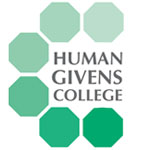 How to use stories in the 'Brighter Little Minds' series to develop emotional literacy.
All children are born to hear stories: they are as mother's milk to them. The way characters in stories think, act and overcome difficulties give children templates for dealing with any challenges they may face in the present and future. This workshop, like a treasure chest of healing spells, is designed for teachers, therapists, childcare and healthcare professionals (and students); prospective adoptive parents; foster carers; parents. On the day, author Pamela Woodford shows how stories can quickly bring about positive psychological changes in children and young people.
Register to tell a friend about this lecture.
Comments
If you would like to comment about this lecture, please register here.