Alternatives to Religion: Annie Besant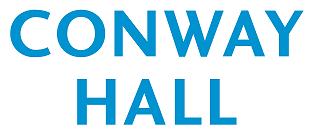 Louise Raw and Marie Terrier present a biographical picture of Annie Besant; Socialist, Strike Leader, "Unsexed Woman", Atheist, or Religious Leader?
Marie Terrier will talk on Annie Besant's secularism as a weapon in the fight for women's emancipation (1874-1890)
Annie Besant has been variously memorialised as a socialist, strike leader, secularist, lover of famous men and de facto religious guru. Louise Raw looks at why these interpretations of one woman's life miss the point, and what they say about our historical traditions.
After struggling free from an authoritarian clergyman husband and a religion she found crippling, Annie Besant involved herself in the secularist movement where she immediately found room to defend the cause of women. Though she never belonged to any feminist grouping, many of her important early struggles as a secularist were linked to the "woman question", from advocating birth-control in 1877, to the ideas she expressed in Woman's Position According to the Bible (1885). In her brief socialist period too, her fights were often women centred including her ambiguous role in helping the matchwomen on strike in 1888.
Speaker(s):

Date and Time:

5 November 2013 at 7:00 pm

Duration:


2 hours

Venue:


Conway Hall
Conway Hall
25 Red Lion Square
London
WC1R 4RL
0207 242 8034
http://www.conwayhall.org.uk/

More at Conway Hall...

Tickets:

£5

Available from:

http://www.conwayhall.org.uk/annie-besant-2
Register to tell a friend about this lecture.
Comments
If you would like to comment about this lecture, please register here.