Icons, Tradition and Symbolism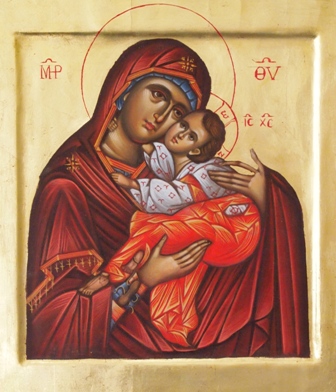 A talk on the origins and meaning of icons.
This lecture discusses the origin of icons when Christianity first spread through the Late Roman Empire. The intellectual training of the great theologians of the 4th century, such as Saint Augustine, was based on the philosophy of Plato and the later schools of Platonic thought. Early Christian art was not a matter of decoration, or narrative or aesthetics; rather it was a vehicle for understanding the universal ideas at the heart of all religion and philosophy: the meaning of human life on earth and in eternity.

The slides show some Byzantine icons from the 6th century but many of the ideas are illustrated with Russian icons of the 15th and 16th centuries. The art of Orthodox Christianity is universal and timeless.
This lecture will be given by Dr Richard Temple who founded the Temple Gallery in 1959 as a centre for the study, restoration and exhibition of ancient icons and sacred art. He is a member of the Advisory Panel of the Art Fund and has been active in the acquisition of icons by the British Museum, the Musée du Louvre in Paris, the Timken Art Gallery in San Diego, California and the Museum of the Church of the Holy Redeemer in Moscow. Over the years he has published many catalogues and scholarly articles. In 1990 his book Icons and the Mystical Origins of Christianity was published by Element Books. In March 2004, his book, ICONS Divine Beauty, was published by Saqi Books in London.
Register to tell a friend about this lecture.
Comments
If you would like to comment about this lecture, please register here.