"God is beautiful and He loves beauty": The Metaphysics of Aesthetics in the Islamic Tradi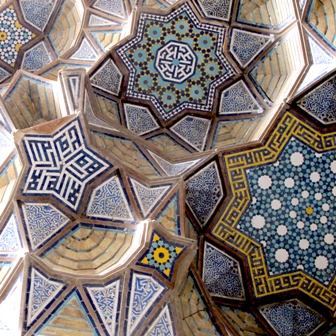 Exploring the relationship between beauty and reality, aesthetics and metaphysics.
What is the relationship between beauty and reality; between aesthetics and metaphysics? This lecture proposes some answers to this question from the point of view of the Qur'an, the sayings of the Prophet Muhammad and certain sages and saints in the Islamic mystical tradition. It will be argued that beauty, plumbed in depth, creates a path leading to the realization of ultimate Reality; and that ultimate Reality manifests its innermost nature most revealingly through beauty.
This lecture will be given by Dr Reza Shah-Kazemi, who is an author of works on Comparative Religion and Islam, and currently works as a Research Associate at the Institute of Ismaili Studies, London. Among his recent works are the following: My Mercy Encompasses All: The Koran's Teachings on Peace, Love and Compassion (2007); Common Ground between Islam and Buddhism (2010); Spiritual Quest: Reflections on Qur'anic Prayer according to the Teachings of Imam Ali (2011); and The Spirit of Tolerance in Islam (2012). He is currently working on a volume of selected essays entitled The Same God? Essays on Muslim-Christian Understanding; and a biography of Imam Ali, entitled Ali Ibn Abi Talib: The Triumph of Sanctity.
Register to tell a friend about this lecture.
Comments
If you would like to comment about this lecture, please register here.